The Use of FEES & Videostrobsocopy for Evaluation & Treating Voice & Swallowing Disorders: A Comprehensive Workshop
August 13-14th, 2022
The DoubleTree
 4431 PGA Boulevard, Palm Beach Gardens, FL 33410
Registration and Cost:
The registration number is limited to create heightened learning.
The cost for the workshop is $495. *445 if registered by 7/22/2022
**ALL PARTICIPANTS MUST SHOW PROOF OF VACCINATION**
Please email a copy of your vaccination record card or bring to course to verify your status
Course Description
This is an introductory course designed for the SLP who is not currently performing and/ or using FEES or Videostroboscopy, but would like to be introduced to the basic elements of these procedures to see if these tools would enhance their practice. It is also for the intermediate practitioner who would like to further develop their skills. Time will be allowed to practice handling the scope & passing it on volunteers.
Learning Outcomes
Participants will be able to describe the use of FEES & Videostroboscopy as effective evaluation tools and explain how they correlate with video swallow studies for swallowing and acoustic & perceptual measures for voice.
Participants will be able to demonstrate specialized knowledge in performing & interpreting endoscopic swallowing & voice disorders
Participants will be able to use flexible & rigid scopes for evaluating voice & swallowing disorders.
Audience
Speech & Language Pathologists
Physicians
Presenters
Dr. Peak Woo, M.D., F.A.C.S.
Peak Woo is Clinical Professor of Otolaryngology at the Icahn School of Medicine. He is a graduate of the Boston University 6-year BA-MD program. He did his post graduate training at the University of Pennsylvania Hospital and his residency training in the Combined Boston University Tufts University Otolaryngology program. From 1983 through 1994, he was on the academic faculty at the State University of New York Upstate Medical Center. From 1994-1996 he was the vice-Chairman of the Otolaryngology department at Tufts University. In 1996, he became the Grabscheid Professor of Otolaryngology and the director of the Grabscheid Voice Center at the Mount Sinai School of Medicine, Department of Otolaryngology, Head and Neck Surgery. Since 2008, he has been in clinical practice with academic appointment as clinical professor and co-director of laryngology fellowship training program at the Icahn School of Medicine.
Dr. Woo was a past president of the American Broncho-esophaglogical Association and the a past president of the American Laryngological Association. He has received many honors for teaching including the Alumni Award at the Icahn school of medicine, and teacher of the year awards at Tufts University Medical School and the Icahn School of Medicine
His main clinical and research interests are in the medical and surgical treatment of laryngeal diseases. He has lectured extensively on diagnosis and management of voice disorders. He has participated in laryngology fellowship training of international and national fellows since 1996.
Dr. Peak Woo has no financial relationship to disclose and no non-financial relationship to disclose.
Mark J. Pamer, D.O
Mark J. Pamer, D.O. has been in private practice in Port Saint Lucie since 2009.  He founded the practice with a simple belief that everyone deserves access to high quality care and to be able to sit and talk with the doctor about their health care.  A native of South Florida, he graduated from Palm Beach State College and holds a Bachelor of Social Work (BSW) degree from Florida Atlantic University, where he also completed his pre-med classes.  He graduated from Nova Southeastern University College of Osteopathic Medicine in 2002 and then completed a traditional osteopathic internship at Palmetto General Hospital in 2003.  He did his Internal Medicine residency at University of Florida Shands-Jacksonville in 2006 and then his pulmonary/critical care fellowship at Rush University Medical Center in 2009.  Following graduation, he moved to Port Saint Lucie and started this practice.
Dr. Pamer believes in holistic care and using appropriate technology to improve diagnostic accuracy and therapeutic outcomes.  He has authored or co-authored six articles in peer-reviewed journals, including the sentinel article that linked acute exacerbations of COPD to gastroesophageal reflux (GERD) in 2005. He is a consultant for pharmaceutical companies and speaks for several of them, helping to educate other physicians and health care workers on current medications and management strategies.  He has been featured in the local news multiple times and is highly respected by local physicians and patients alike.  He is married to Sarah Pamer, who also works at the office as a Respiratory Therapist.  Together they have six children.  He enjoys spending time with his family, live music, RV trips and the outdoors, teaching, and learning.
Dr. Mark Pamer has no financial relationship to disclose and no non-financial relationship to disclose.
Cathleen Bergin, Ed. D, CCC-SLP, BCS-S
Cathleen Bergin Ed.D., M.S., CCC-SLP, BCS-S, is a speech-language pathologist who has spent most of her clinical career affiliated with the ENT Department at Naples Medical Center/Millennium Physician Group, in Naples, Florida. She is Board Certified in Swallowing Disorders, Oncology STAR Rehab Certified, EMST150 Trained, LSVT LOUD® Adult-Pediatric Certified, and an IAL Alaryngeal Instructor. She has been a dissertation chair at Nova Southeastern University in the speech-language pathology doctoral program since 2002. She has taught undergraduate, graduate, and doctoral level coursework in the areas of language, linguistics, swallowing, and voice disorders.
Cathleen Bergin has no financial relationship to disclose and no non-financial relationship to disclose.
Rebecca Gould is the Director/Owner of MedSpeech Inc., Medical Speech-Language Pathologists of the Palm Beaches. She is very experienced in developing and directing programs in every aspect of SLP service delivery. Her expertise and certifications include Board Certified Swallowing Specialist, Laryngectomy-Instructor of Alaryngeal Speech; Treatment of Airway disorders; Evaluation of Voice, Swallowing, and Neurogenic disorders with instrumental diagnosis/ competency in Videostroboscopy, Videofluoroscopic Swallowing Study (VFSS), Fiberoptic Endoscopic Evaluation of Swallowing (FEES), and Bio-feedback techniques. She also directs the Voice and Swallow Center, Inc. a private, non-profit agency, dedicated to providing education, research, and prevention regarding voice, swallowing and airway disorders. Rebecca provides in-services and is available for training and mentoring individuals who wish to obtain competency in FEES and Videostroboscopy.
Rebecca L. Gould has no financial relationship to disclose and no non-financial relationship to disclose.

Christine Sapienza, PhD, CCC-SLP
Dr. Christine Sapienza is Provost of Jacksonville 
University and a Brooks Rehabilitation academic 
research partner. She enjoyed a 20-year career at the 
University of Florida prior to joining Jacksonville 
University. Dr. Sapienza's area of research interests 
include: the study of adult normal and disordered voice 
and adult neuromotor disorders such as Parkinson's 
disease and multiple sclerosis. Her most recent work 
has focused on the use of strength training paradigms 
in these populations as well as with spinal cord injury 
and others with physical and neurological insult. She 
has authored over 125 publications which can be 
found in the Journal of Speech Language and Hearing 
Research, the Journal of the Acoustical Society of 
America, Journal of Applied Physiology and others. Dr. 
Sapienza authors the graduate textbook: Voice 
Disorders (Plural Publishing), as well as the Voice 
Disorders Workbook and DVD on Vocal Images (Plural 
Publishing) and a recent and new edition of a contributed
author text on Respiratory Muscle Strength Training (Plural Publishing)
Christine Sapienza has no financial relationship to disclose and no non-financial relationship to disclose.
Course Agenda
Saturday, August 13th, 2022 – VIDEOSTROBOSCOPY
8:00 – 8:30 am           Registration
8:30-9:30 am              Videostroboscopy in Laryngology: Normal Vocal Vibratory Function and Its Variations – Bergin
9:30 – 10:30 am         Videostroboscopy – From Findings to Synthesis, Clinical Applications, Medical and Surgical Perspective – Woo
10:30 – 10:45 am      Break
10:45 – 11:45 am       Evaluation and Management of Chronic Cough – Pamer
11:45 – 12:15 pm         Videostroboscopy: Polyps, Pseudocysts, Reinke's Edema, Scar, Cancer – Woo
12:15 – 1:15 pm          RMST :Yesterday, Today and Tomorrow- Sapienza
1:15-2:00                  History of FEES, Anatomy and Physiology of Swallowing From Endoscopy Perspective- Gould/ Bergin
2:00 – 2:30 pm           Paralysis, Paresis, and Presbyphonia – Woo
2:30 – 3:00 pm           Phono-Surgery Planning – Woo
3:15-4:15 pm            Videostroboscopy Rating Session, Demonstration, and Hands-On Training – Bergin and Woo
4:15-4:30 pm              Break
4:30-5:30 pm           Q&A
5:30 pm                         Cocktails Hour
7:00 pm                     Dinner with Dr. Peak Woo
Sunday, August 14th, 2020 – FEES AND VIDEOSTROBOSCOPY
8:00 – 8:15 am         Sign in
8:30-9:30 am           Introduction to Standard FEES Protocols- Gould
9:30 – 9:45 am           Break
9:45 – 10:45 am       Abnormal findings and scoring
10:45 – 11:15 am       Demonstration of FEES procedure with normal volunteer
11:15 – 11:45 pm        Break
11:45 – 1:45 pm        Hands-on training – participants may choose to devote hands-on time to both procedures or they may  primarily focus on one
1:45 – 2:15 pm         Q & A / Wrap Up
Completion Requirements
In order to receive your certificate of completion you must:
Attend the entire course
Complete our course evaluation
Refund Policy
We reserve the right to cancel an event due to low enrollment or other circumstances which would make the event non-viable. Should circumstances arise that result in the postponement of a registration or event, registrants will have the option to either receive a full refund or transfer the registration to the same course at the new future date.
Registration Cancelation
Registration cancellations received prior to the course start date may be eligible to receive a full refund. The participant or credit card holder must make the refund request. Registration cancellations must be received at least 3 business days before the start of the course.
Non-discrimination Statement & Policy
Med Speech, Inc does not and shall not discriminate on the basis of race, color, religion (creed), gender, gender expression, age, national origin (ancestry), disability, marital status, sexual orientation, or military status, in any of its activities or operations.
Special Needs
We strive to host inclusive, accessible events that enable all individuals, including individuals with disabilities, to engage fully. To request an accommodation or for inquiries about accessibility, please contact Gail Wiley at (252) 764-2842 or [email protected]. Please be aware that 14 days advance notice is requested as some accommodations may require time for us to arrange. 
** Please let us know if you have any food allergies so we can accommodate your needs**
Resolution of Complaints
Participants having a complaint regarding this or any workshop should contact the CE Administrator either verbally or in writing within 7 business days of the event. Participants will be notified, in writing, within 10 business days regarding a resolution. Email the CE Administrator Gail Wiley @ mail to: [email protected]. Phone: 252-764-2842.
Get Free Initial Consultation
Fees are an estimate only and maybe more depending on your situation.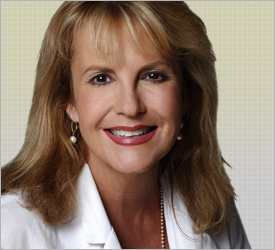 Rebecca Gould
MS, CCC-SLP, BCS-S
Director/Owner of MedSpeech Inc., Medical Speech-Language Pathologists of the Palm Beaches.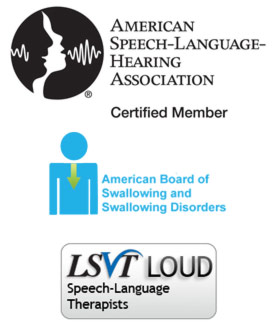 Do you have concerns about your child's speech and language development?
Early Intervention Leads to Prevention!
It is important to have your child tested and treated as soon as possible if you have concerns or suspect that your child may have any delays or difficulties. A speech-language pathologist (SLP) can help a child with speech and/or language delays. Here at MedSpeech, Inc., we provide a variety of services for the pediatric population including comprehensive diagnostic evaluations and specialized speech and language therapy!
We can provide treatment in a variety of areas including:
Articulation

Expressive and Receptive Language

Social Communication

Fluency

Feeding and Swallowing

Voice
We also provide tutoring services in the areas of reading and literacy. We are currently offering a therapy package: if you purchase 5 therapy sessions for $500 you will receive a complimentary 6th session! Call us today if you have any questions and to schedule your appointment!
Normal swallow on Fiberoptic Endoscopic Evaluation of Swallowing

Electrical Stimulation & Dysphagia
Neuromuscular electrical stimulation (NMES) is a noninvasive modality that directly stimulates the peripheral nervous system to evoke an action potential via surface electrodes. Physical and occupational therapists have been treating facial paralysis for decades. As early as 1927, physical therapy treatment of Bell's palsy was advocated using treatment methods that have become "standard" in the decades since…
Testimonials
Norm Smith
Rebecca Gould thanks for your skill and devotion that solved my problem.
Norm Smith
Karen Rogner
Thank you for your kindness and respect you have shown my mom, as well as your exceptional professional expertise. You have all contributed in such a positive way to her recovery and well being.
Karen Rogner
Samuel Segal
Rebecca Gould, who had the patience of a saint, succeeded against all odds in returning my ability to swallow, thereby assuring me of a much more normal life…
Samuel Segal
Robert A. Huttemeyer
Ms. Gould's re-evaluation indicated that Lillian did have the potential to progress, and was therefore eligible for Medicare. Her program, however, differed from the previous therapists' in that her approach was to enable Lillian to communicate her needs by other means than just rebuilding a word bank. This included writing, drawing rude sketches-Lillian was a fine artist prior to the stroke and can still sketch-and by sign language. "Do whatever works", she told us.
Robert A. Huttemeyer
Lorie Mesches Goldberg
Thank you so much for allowing me to observe you. I think you are truly a gift to your profession, (maybe mine too some day!). You opened a new door for me by allowing me to see first hand what a Speech Pathologist really does. Freely, you spent your time teaching, advising and listening to me. You belong to the group of givers. I hope that some day I will have an opportunity do repay you personally and or professionally.
Lorie Mesches Goldberg
H. Steven Block
I have worked with Ms. Gould for over a decade, and found her to be the best speech pathologist that I have ever encountered. Her knowledge and expertise in swallowing disorders far surpasses most of my physician counters, as one would expect from the organizer of an excellent swallowing disorder course which she has held annually for the last five years.
H. Steven Block
MD
Michael L. Schwartz
Her knowledge base is exceptional and matched only by her compassion and care in helping patients. She has been instrumental in organizing a nationally attended annual meeting with multidisciplinary appeal to both physicians and speech therapist involved in communicative and swallowing disorders.
Michael L. Schwartz
MD
Willian B. Miller
As a Radiologist I have worked at different times in association with Rebecca's diagnosis and treatment involving patients with Dysphagia. I personally learned a great deal and have the greatest respect for her abilities. Her knowledge has inspired me to take a more active part in our speech pathology workups, and to gain further education using her workshops.
Willian B. Miller
MD
Lee W. Marks
However, my reason for writing is to thank you for all you did for Lewis and the impression you made on him was better than medical treatment. He is really doing remarkably well. He has remembered all your instructions and does abide by them most of the time. He eats every thing, more slowing and thanks to you became relax about the entire problem which has become almost no problem. Thank you from both of us.
Lee W. Marks
Diana
Hi Rebecca, I just realized I still have your e-mailed address. How are you? The shows are unbelief able. I haven't been hoarse one time. Thanks for believing I could do it. I've done 32 shows already. I have 4 more days left in Japan then we go to Seoul, Korea for 10 days.
Love, Diana
Frans Hilgers
Thank you for your great support and efforts in the help of laryngectomee rehabilitation.
Frans Hilgers
MD, PhD
MedSpeech, Inc., offers a variety of services for all of your speech-language pathology needs. We specialize in:
We also offer fiberoptic endoscopic evaluation of swallowing (FEES) and videostroboscopy. Call us at (561)-833-2090 or click here to fill out our contact form today!