VCD: Vocal Cord Dysfunction
Often Misdiagnosed and Mistreated
If misdiagnosed and/or mistreated, it may lead to an emergency room visit, hospitalization, inappropriate treatment with steroids, and, on occasion, intubation or tracheostomy.
What is VCD?
VCD, also known as paradoxical vocal fold motion (PVFM), is paradoxical adduction (closing) of the vocal folds typically during inspiration. The true vocal fold closure obstructs air flow producing wheezing, coughing, shortness of breath, and chest tightness.
What are the symptoms of VCD?
Shortness of breath

Intermittent hoarseness or wheezing

Chronic cough and/or throat clearing

Chest and/or throat tightness

Difficulties with inspiration
When to Suspect VCD:
Suspect VCD when airway issues do NOT respond to traditional asthma therapy.
Treatment of VCD:
Speech therapy is an integral part of treatment for VCD

Exercises and therapy can help control VCD

Exercises aim to improve relaxed, open throat breathing.

Cough and throat clearing suppression are addressed during therapy, as well.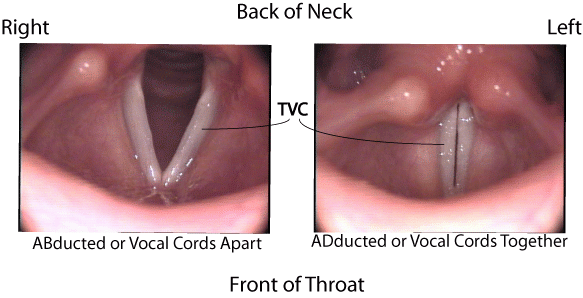 Get Free Initial Consultation, Call 561-833-2090
If you or someone you know has been diagnosed with VCD, please contact us at MedSpeech, Inc.
"Premier Speech-Language Pathologist of the Palm Beaches"
With over 69 years of combined experience in speech-language pathology, we can help!  We offer VCD evaluations and treatment to help ensure you have the tools you need to manage your diagnosis.
MedSpeech, Inc., offers a variety of services for all of your speech-language pathology needs. We specialize in:
We also offer fiberoptic endoscopic evaluation of swallowing (FEES) and videostroboscopy. Call us at (561)-833-2090 or click here to fill out our contact form today!